ALL NEWS
チャド・メンデス「コナー・マグレガー俺にリマッチの借りがあるはずだ」
After losing a short-notice interim featherweight title bout in Las Vegas at UFC 189 to Conor McGregor, Chad Mendes has been relatively quiet considering how dominant he was in the bout before McGregor turned it around in the final moments of the second round. But now Mendes is speaking his mind.
ハリウッドはコナー・マグレガーの興味をUFCから奪うことができるのか?
McGregor said it's important not to ignore those outside opportunities like doing commercials or even the occasional movie because that additional work also adds value to what he's doing inside the Octagon as well.
結果

関連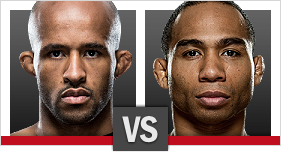 日曜日, 9月 6