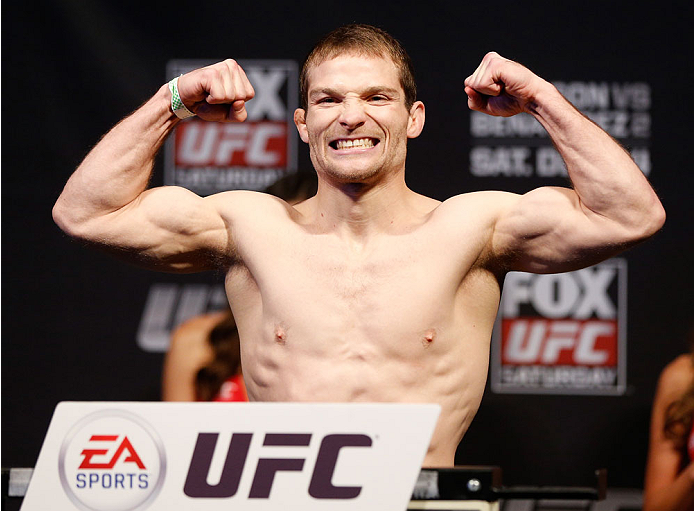 "Zach Makovsky got the call to fight Scott Jorgensen on just 10 days' notice, but he found a way to
win Dec. 14 at UFC on Fox 9.
"In an interview with the Sherdog Radio Network's "Beatdown" show, Makovsky discussed his Octagon debut, his opponent and more.
"
On filling in on such short notice
: 'Before I got the offer, I heard that [John] Dodson was hurt and possibly out of the fight. My manager called me and was like … 'Would you like me to put your name in and be proactive and see if we can get this fight?' And I said, 'Yeah, of course. We might as well be proactive and go after it.' I guess as he was calling, Sean Shelby called my manager and asked if I wanted the fight. It was kind of all working out at the same time.'"
Read the full interview.